Ribs Three Ways featuring Hot Wing Ribs
Had a three pack of back ribs, I like these because I always expirement on at least one rack. This time out I decided to see how my favorite Hot Wing sauce would taste on ribs.
All the ribs get the same garlic olive oil glue with Yardbird rub. On to the grill at 225 for two hours.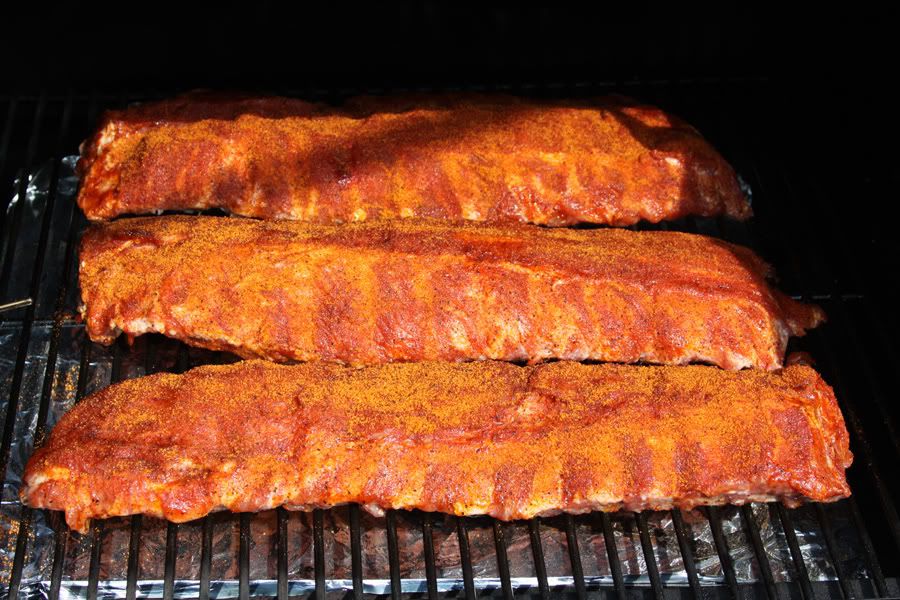 Meanwhile, I made my favorite Hot Wing Sauce. Franks Red Hot Cayenne sauce, extra ground cayenne and habanero, and butter. Heat on low, stirring as needed.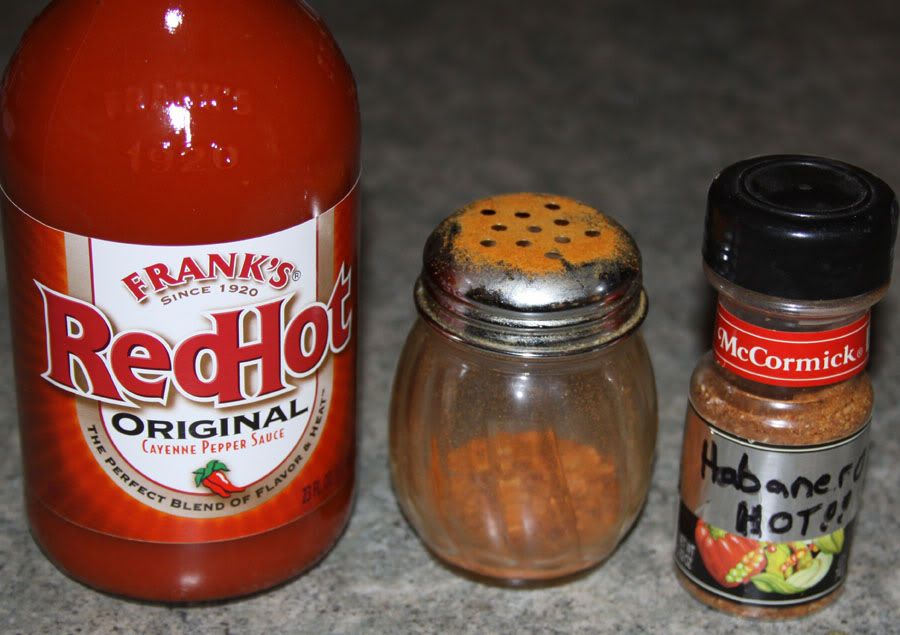 Ribs are ready for foil.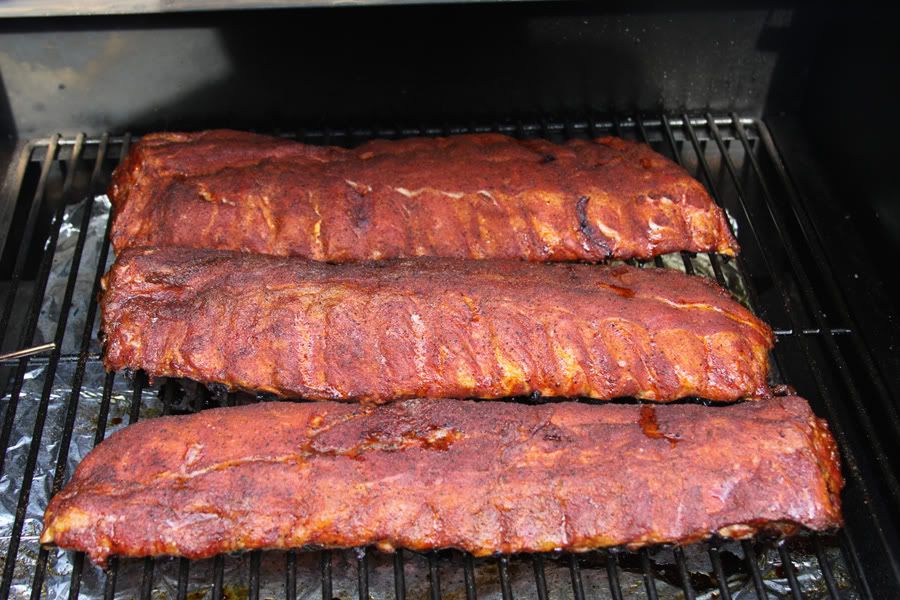 Two get the standard (thanks Sparky) brown sugar, butter, and honey. The hot wing ones get the hot wing sauce, lots of sauce. All three are foiled meat side down....225 for another hour.
Then they are removed from the foil and place back on the grill at 275 until done (just before fall off the bone state), about 35 minutes today. The BBQ sauce ones get one thick coat of Cookies Western BBQ sauce (fairly spicy). The remaining two get an initial brushing of Mango Habanero Rib Candy or Hot Wing sauce respectively. This is reapplied twice more and again as a finish.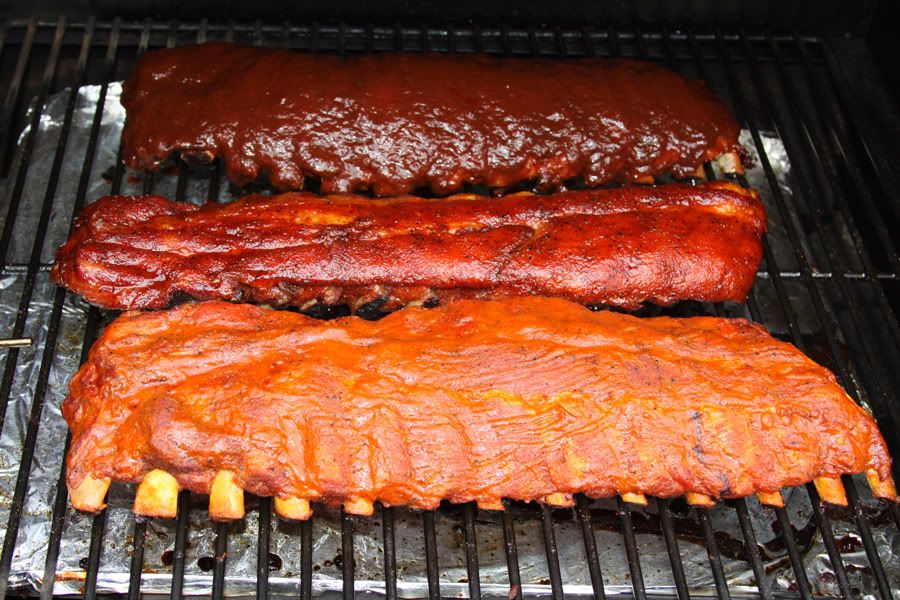 All cut up, they were served with mashed potatoes, steamed broccoli, and fresh bread.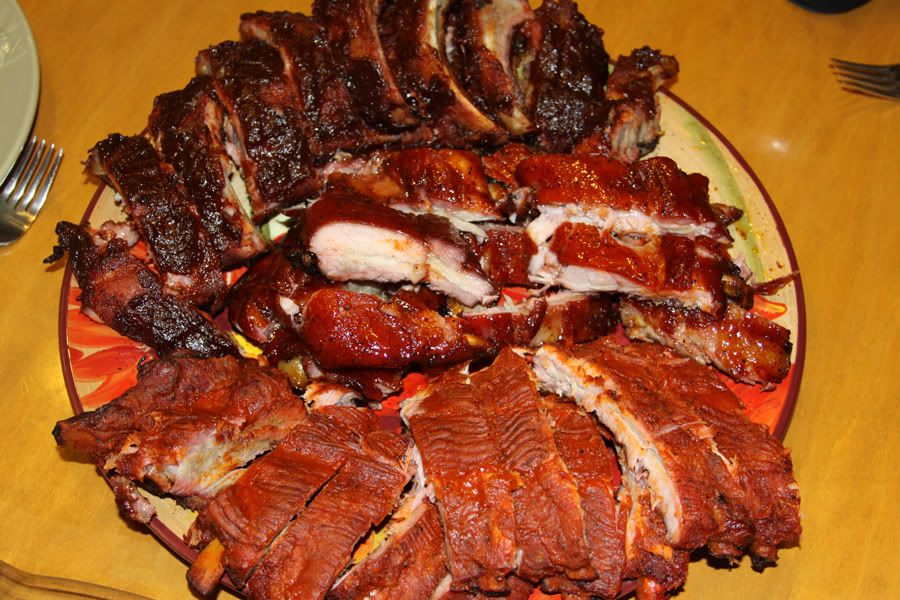 They all turned out great! If you like hot wings, (real hot wings, not soggy non-spicy ones) I highly recommend you try this. My girls are very finicky and love my deep fried hot wings...they raved about these hot wing ribs! (the wavy lines in the hot wing ribs were me messing around with the brush)
So...gotta have dessert, right?
Had leftover cherries from the dumpling expirement earlier this week, how about cherry cobbler? Into the cooker at 375...did I mention I love pellet smoking?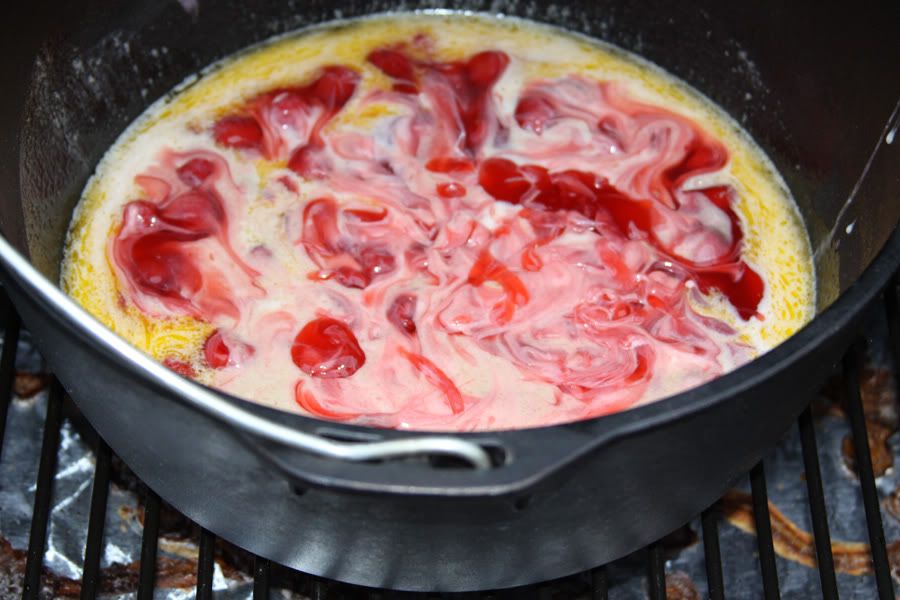 Ready!
Oh yeah!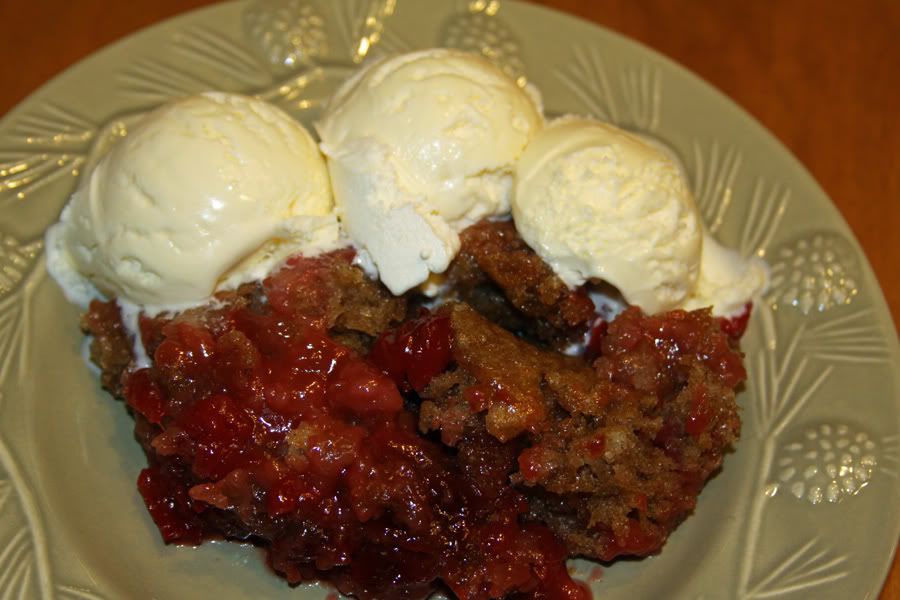 Have yet to see leftover cobbler...
Last edited: