For the first cook on MAK2 #2653 I decided to do one of my favorite cooks.
Filets with Sauce Béarnaise, bacon wrapped asparagus, and twice baked potato peaks.
Using EVOO for glue, the filet's were seasoned with BPS Dbl Secret, fresh ground cayenne, and a dash of chili powder.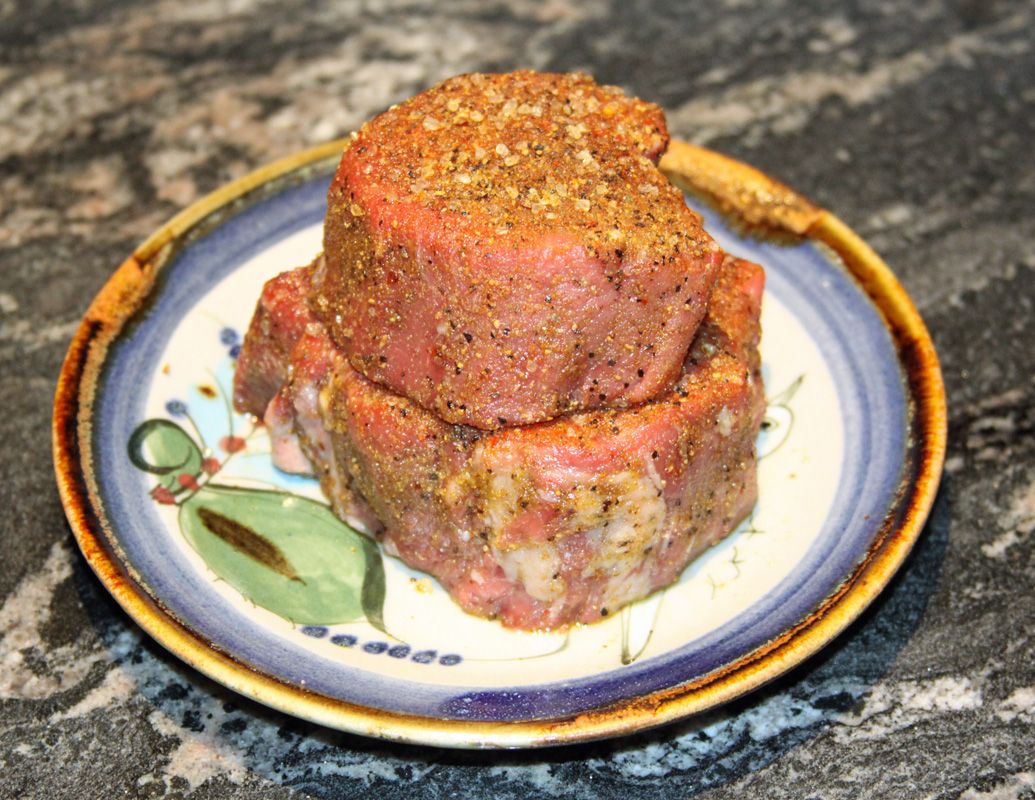 The asparagus was shaken in a bag with EVOO and Dbl Secret, then wrapped with bacon.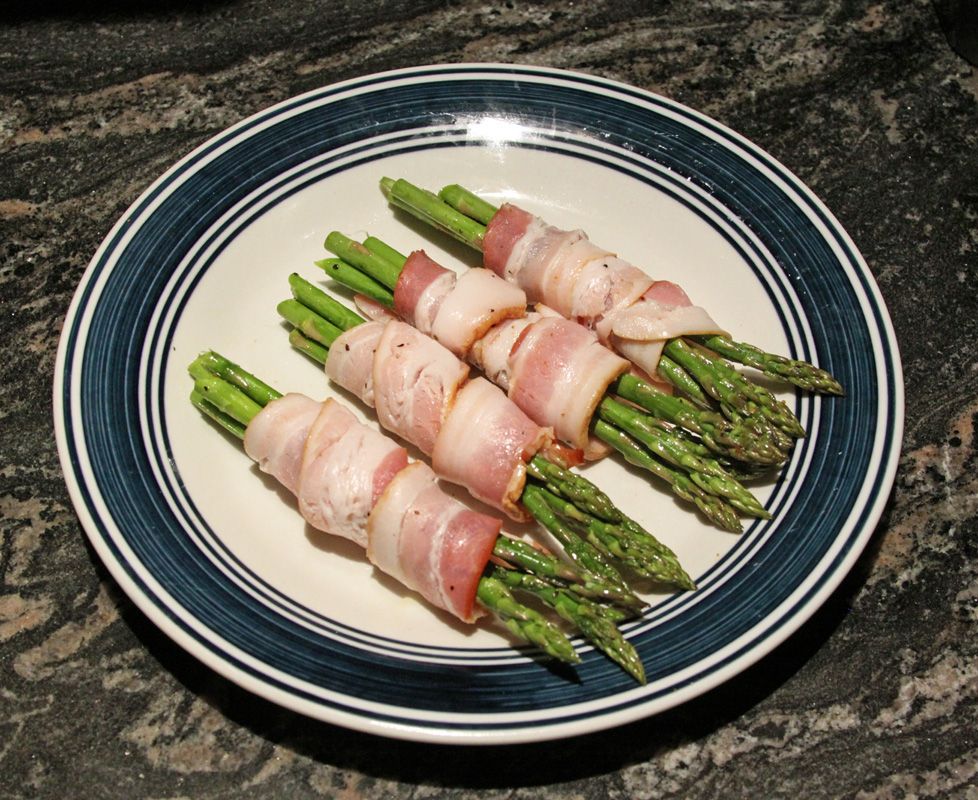 Next I made twice baked potato peaks. Instead of placing them back in the skins, I placed the potato mixture in a cookie press and made little 'sculptures'. Here's everything on the MAK2 @ 275.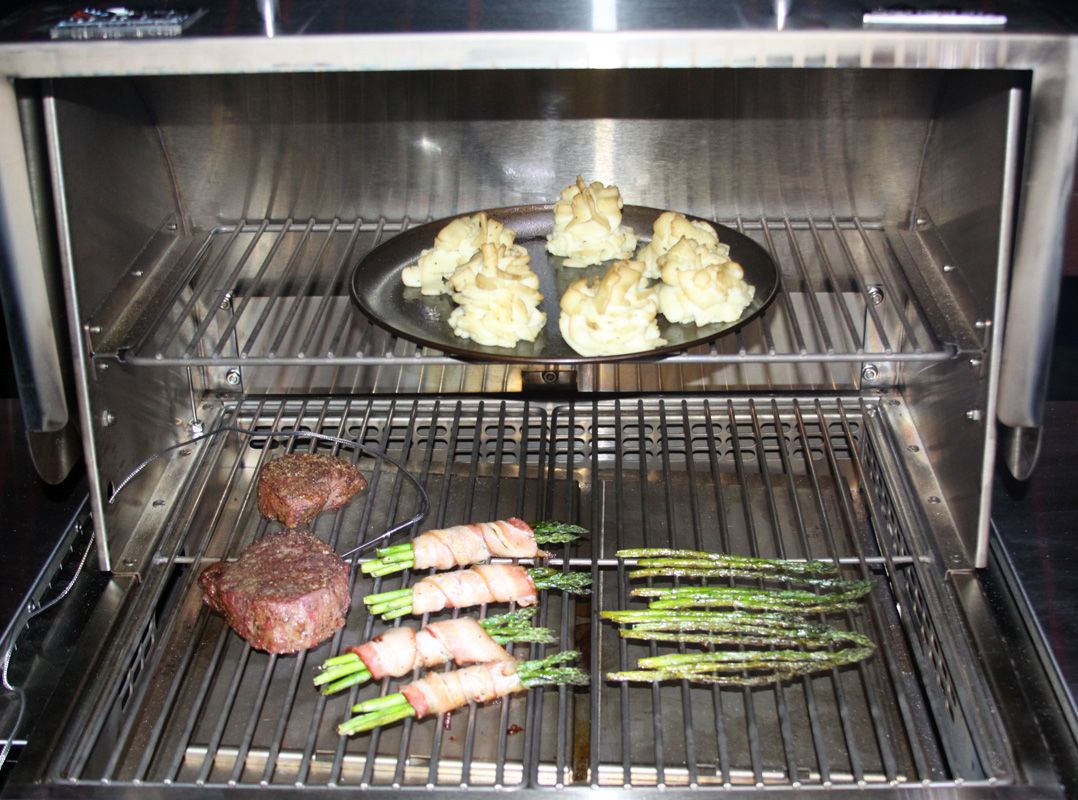 Another good thing (besides the taste) about this cook is everything gets done about the same time. As soon as the smoker was clear, I bumped the temp to 375 and threw on a peach cobbler.
Here's the plated shot: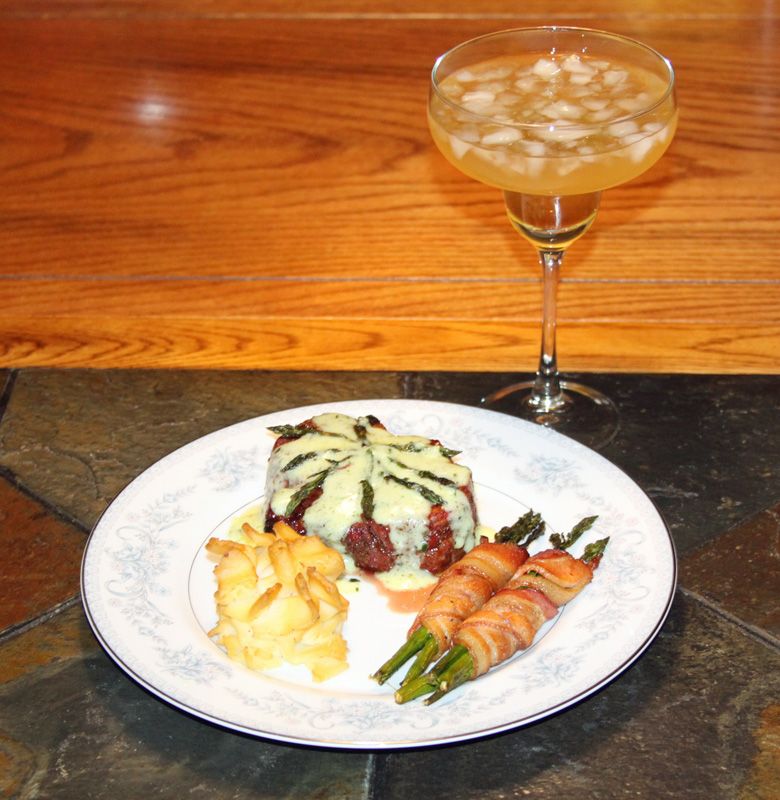 Hot off the smoker, here's the dessert: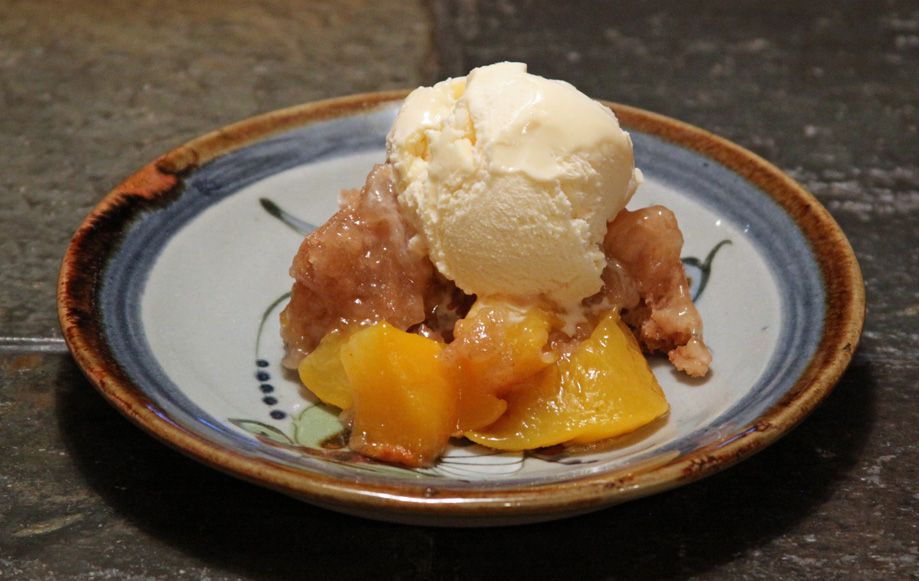 Hats off to the gang at MAK. There's been a lot of design changes since my other MAK2 (#385), and they are all awesome. A great cooking machine has become even better!
Last edited: