Hot Wing Shootout
Had a little free time and my daughters were bugging me to make hot wings (in the deep fryer). I've been meaning to try smoking hot wings for a while now, so time to have a little shootout.
I deep fried 40 chicken wings and sauced them with by Buffalo style hot wing sauce.
At the same time I smoked some of the wings on the MAK. These were first marinated in EVOO, Desert Gold, Little Louies, and a dusting of cayenne/habenero powder.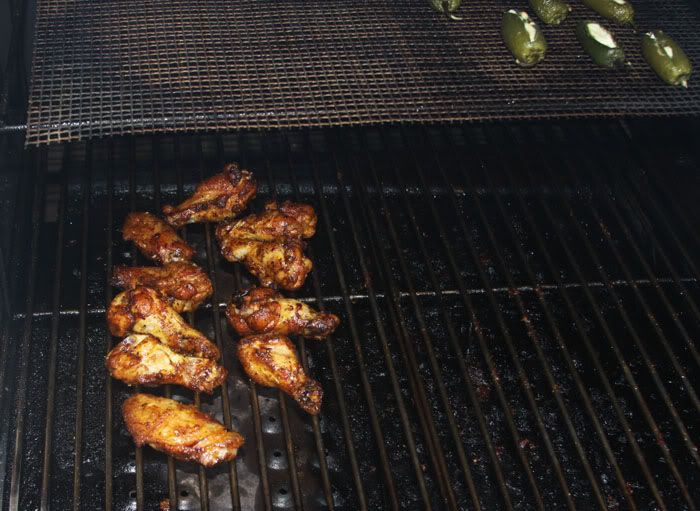 Once the wings were about done, they were seared a bit over the searing zone.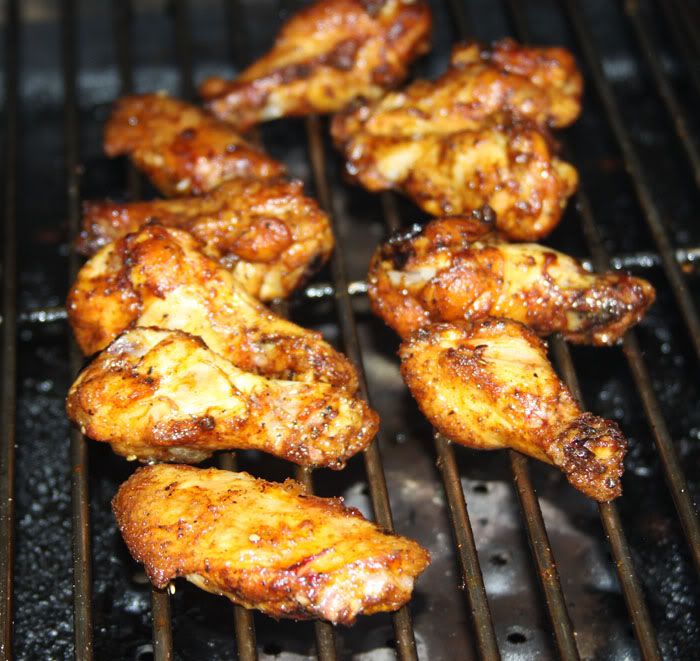 Also cooked a whole chicken for the few folks coming that don't like hot wings (ok, just my son).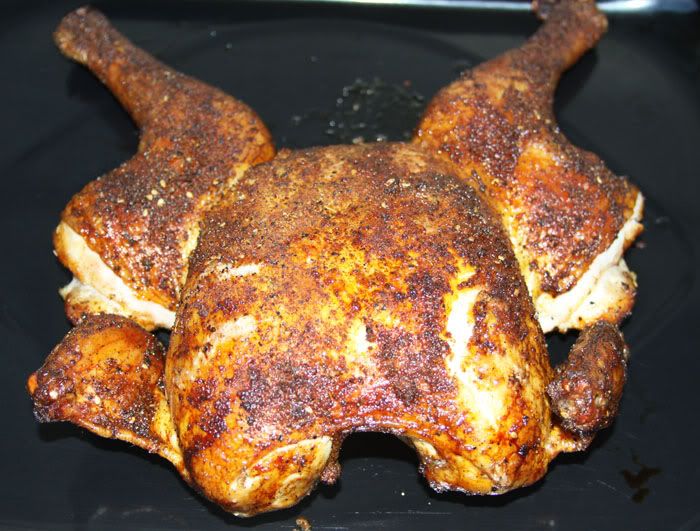 Here's the contenders, smoked in the corners, and fried in the middle. All were dipped in the hot wing sauce.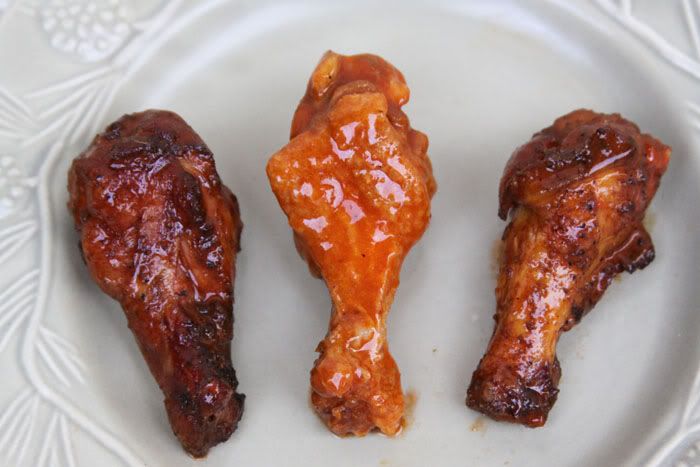 And the winner of the head to head taste test is.....Smoked hot wings, 5 to 3. Folks liked the smoked ones so much, when we ran out of wings they had me sauce the ones from the whole chicken and ate them too!
Now the bad news, the three fried votes were my wife and two daughters....sigh.