Our Christmas Eve menu is a tradition and I wasn't about to suggest any major changes...however, it can't hurt to add some ribs, right Sparky?
I've been itching to try the new BPS Chili EVOO, this seemed like a great time!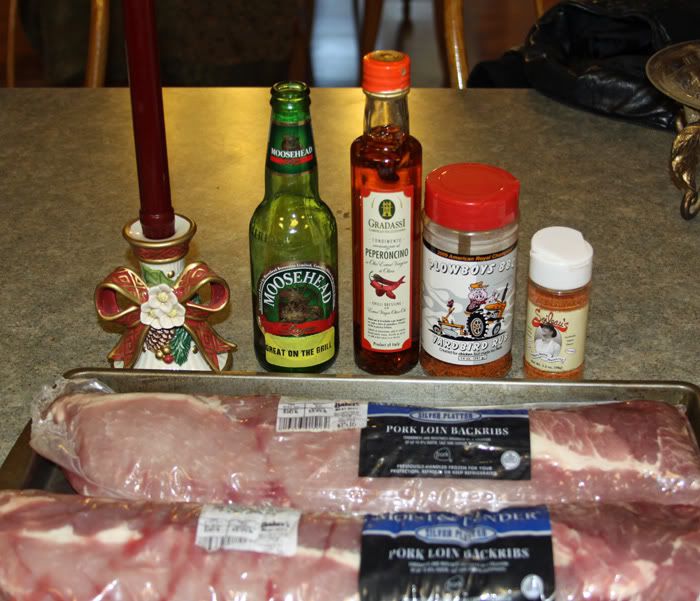 But first I have to smoke some cheddar cheese and finish up the last batch of garden peppers....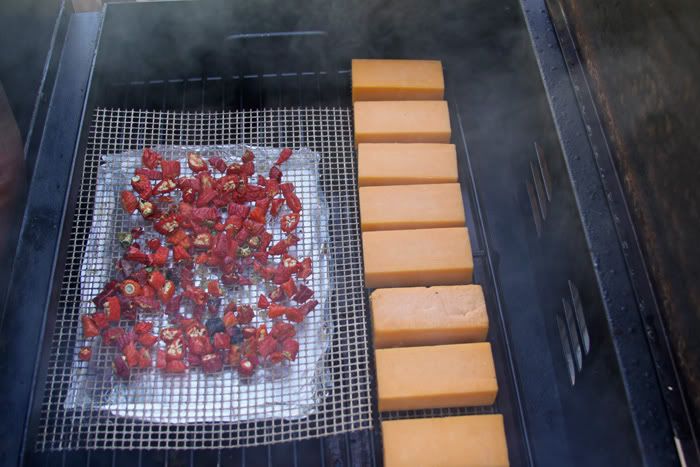 After a liberal rub of Chili EVOO (this stuff is great! It has a heat that spreads slowly around your taste buds..I have several ideas kicking for this product!), and Yardbird/Soileau's, it's on to the MAK @smoke for 30 minutes, then 90 minutes at 275.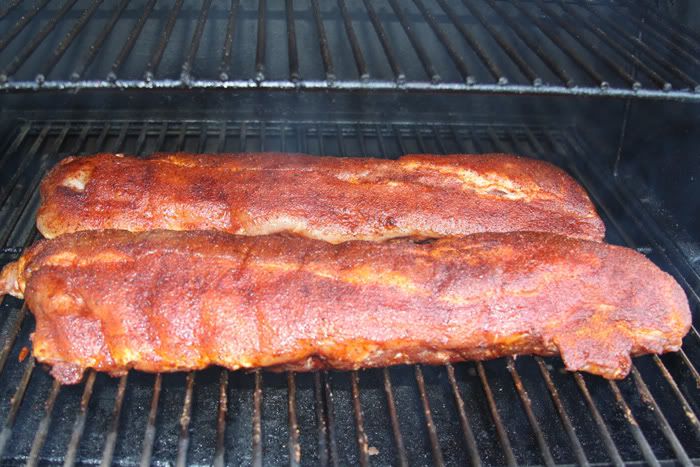 Looks like these guys are ready for some FL!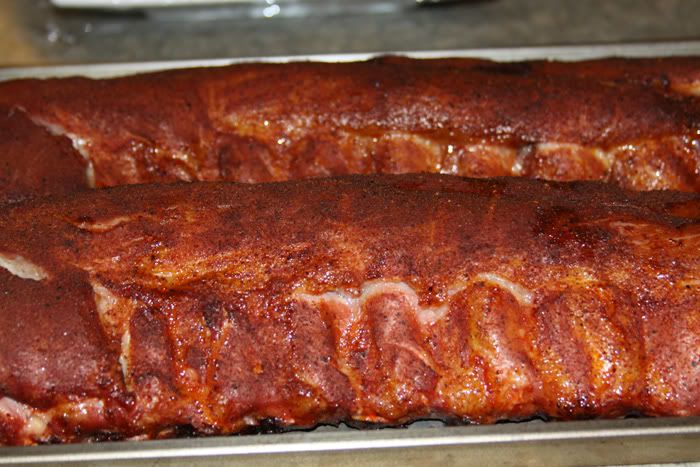 Oh Yeah!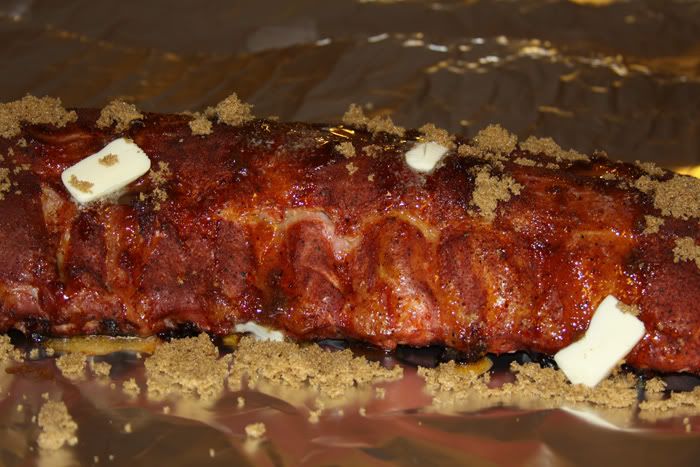 Foiled and back on for another hour at 275, then sauced and set until the toothpick test is passed. Half were hot wing sauced and the other were Spicy BBQ.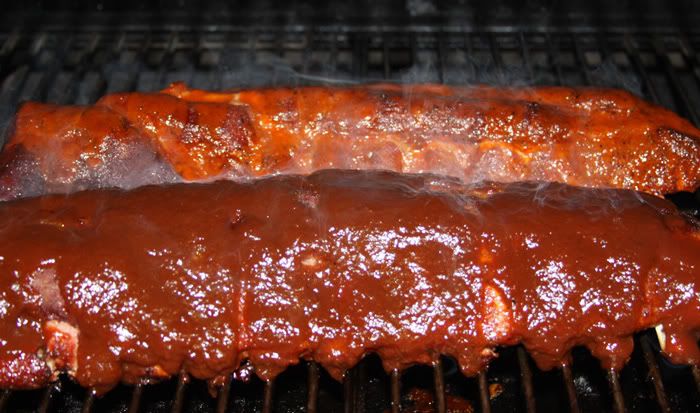 After a short rest they were sliced and carefully arranged like shrimp around a large serving dish...went to the next room to retrieve the camera...and what the! The locusts had descended and over half of them were gone!!! Oh well, I think we have a new menu item for Christmas Eve!
Merry Christmas everyone!