Found a recipe from Per Sea restaurant of Thomas Keller fame. It was Lobster and Corn Chowder. Now that sounded like something I could make Smokealicious. So here we go with Smoked Lobster and Corn Chowder with Smoked Eggplant Bruschetta. Part 1
Took the kernels off 4 ears of corn. Cobs Into some cream and onto the MAK for 1 hour.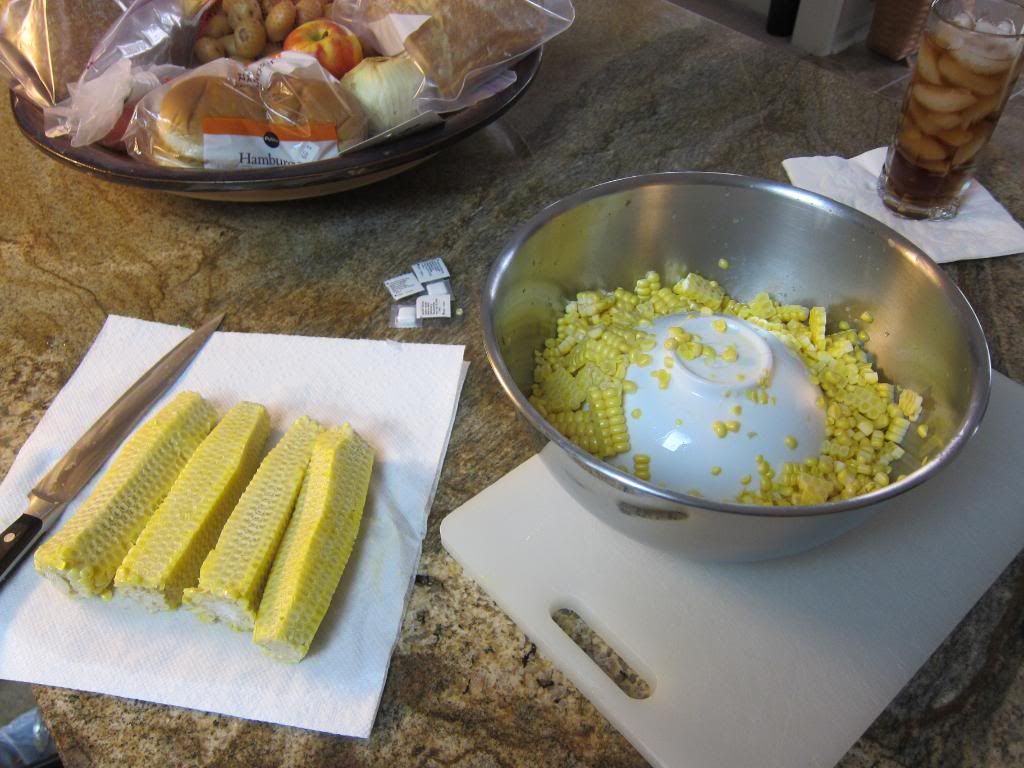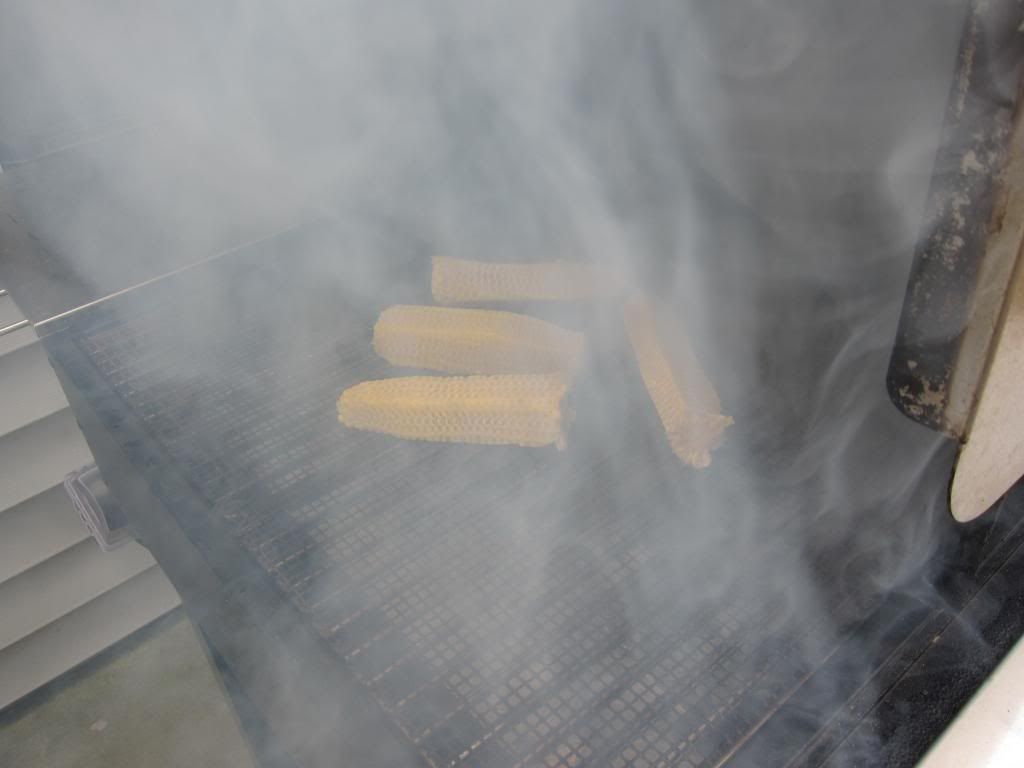 Rinsed and chopped some leeks, onions, celery, shitaki mushrooms, half the corn kernels and some baby Yukon golds.
Get that bacon fat out of the fridge, add the veggies and sweat for 15 minutes. Add some chicken stock ,saffron and simmer for 30 minutes.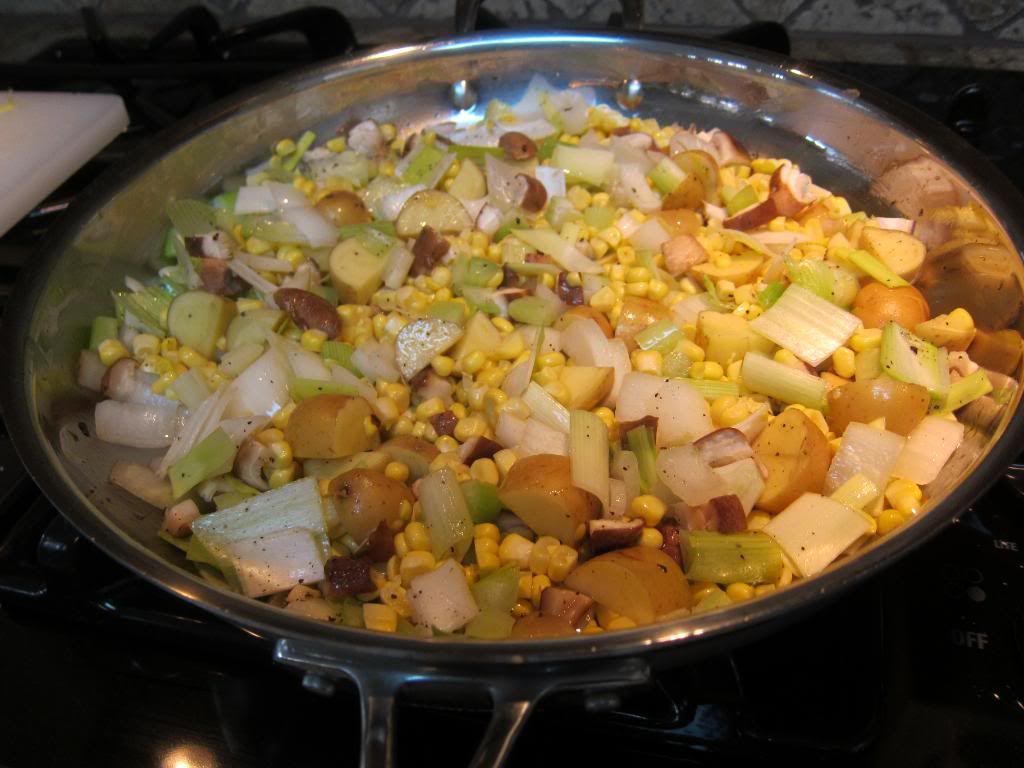 Put into blender and process till smooth. Pour thru find mesh and heat on low
Lets smoke the lobsters. Not to long don't wont to over cook.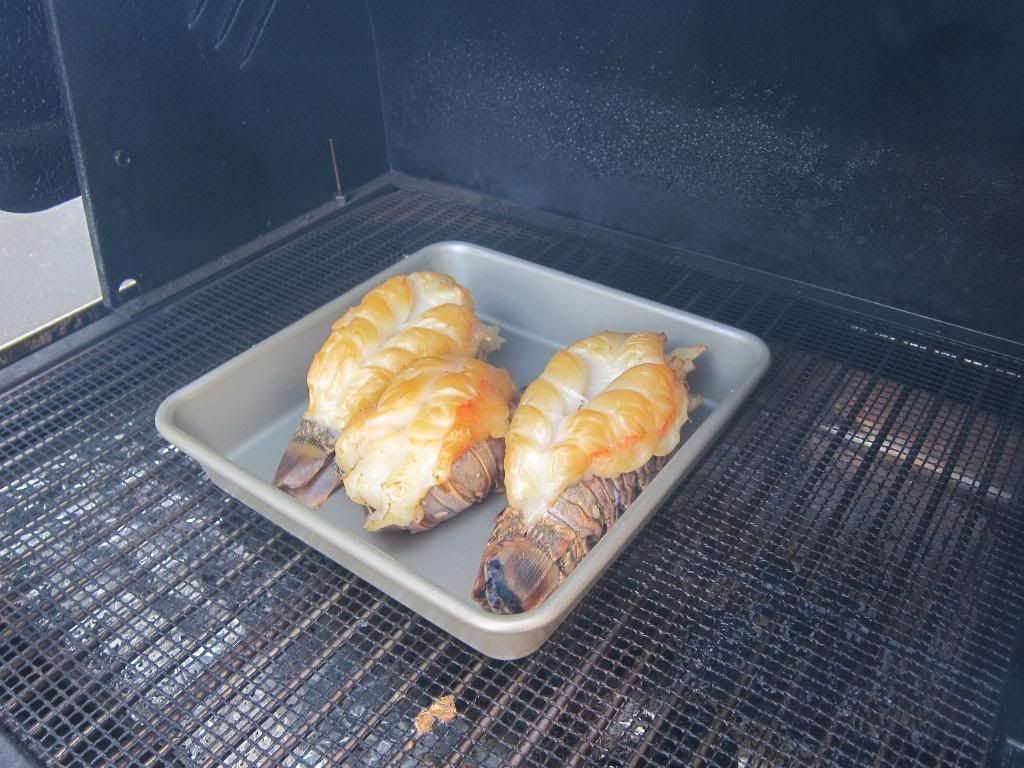 Lets make the garnish. Add some finely diced celerly, Yukon golds, shitaki mushrooms and the rest of the corn kernels into some butter and sauté till tender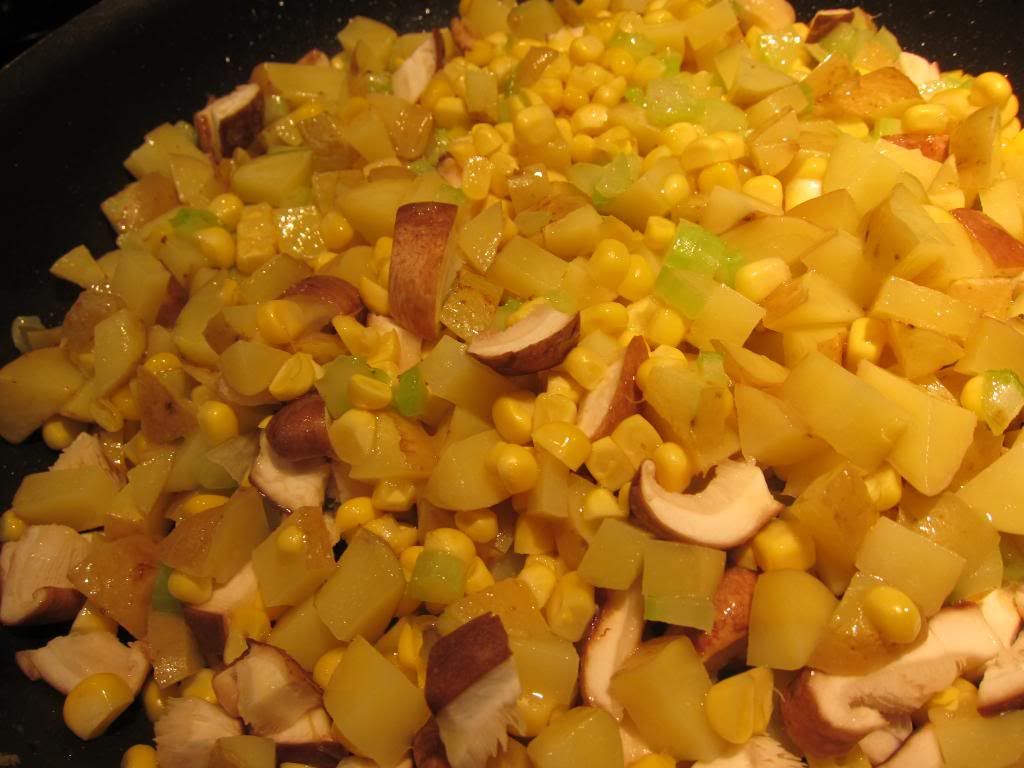 Lets add the lobster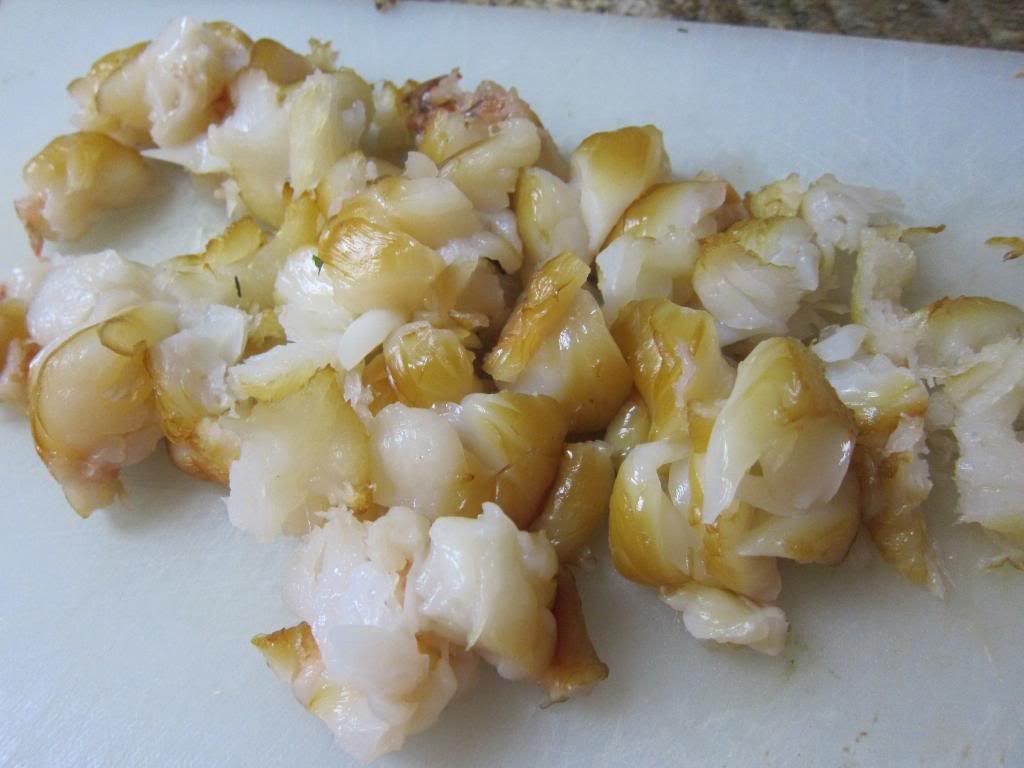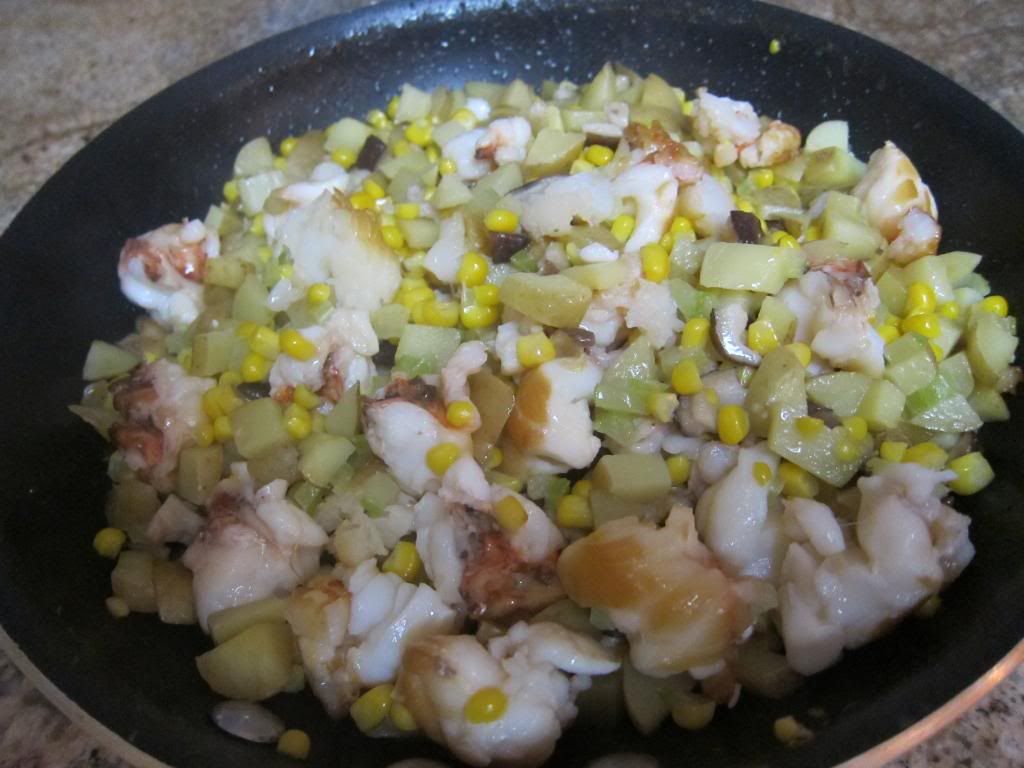 Part 2 coming
Last edited: