Honeycomb Crusted Kurobuta Pork Rib Roast
Wanted to try something a little different and Ive been thinking about this idea for awhile... I got a nice Kurobuta Pork Roast from the local Butcher.. I then took some Honeycomb and mashed with the back of a spoon and spread it best I could all over the roast and then seasoned with some Little Louies and some Obie-Cues... I also had some left over Short Ribs that I decided to add also...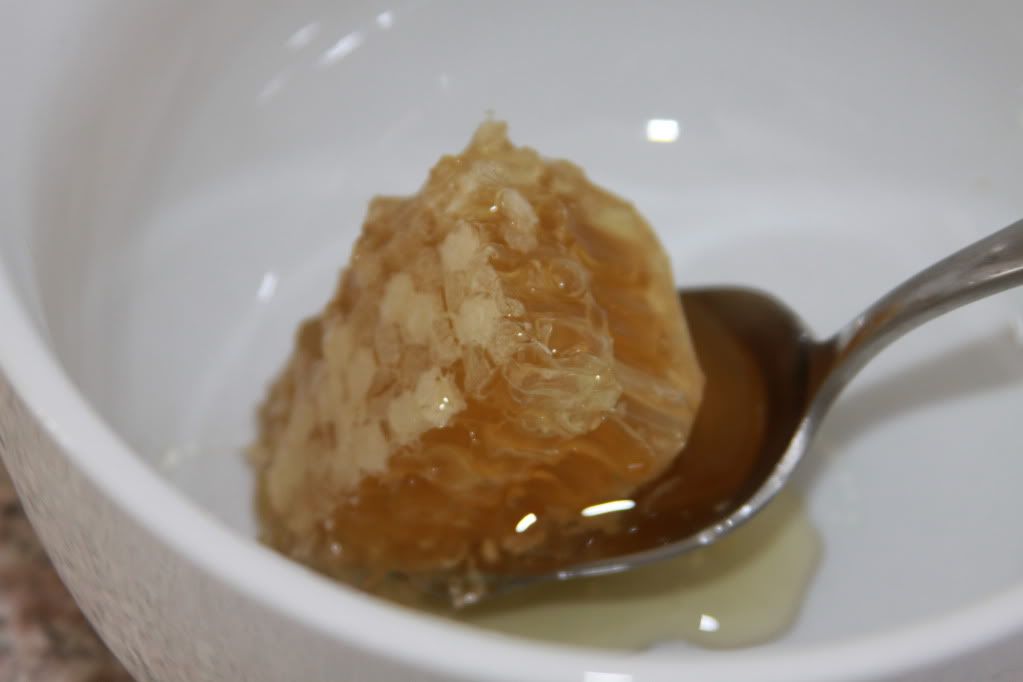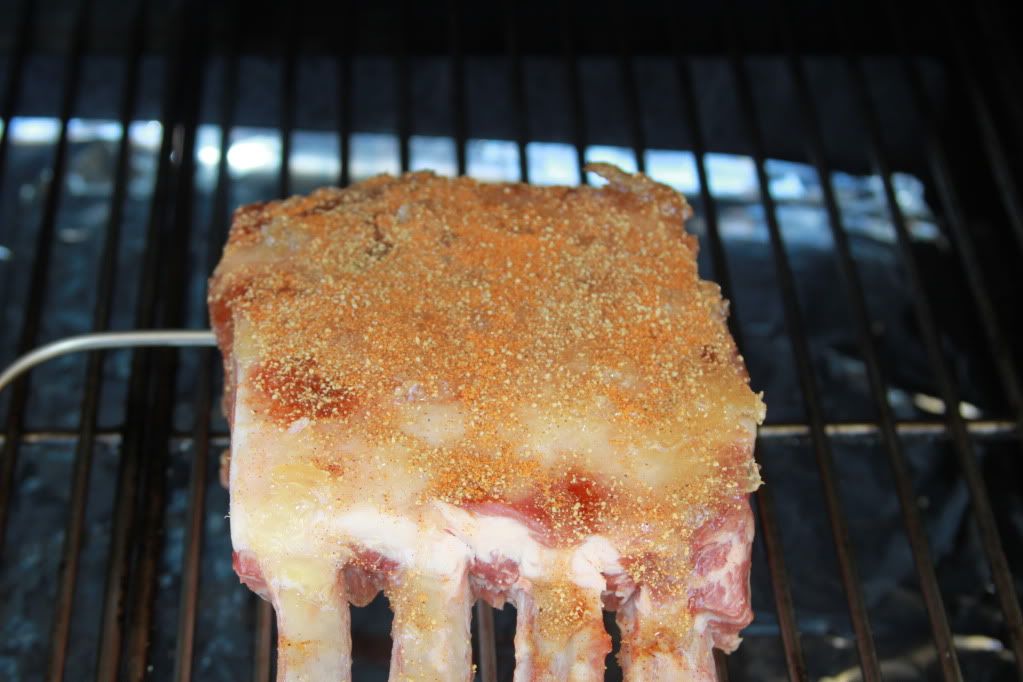 For the Short Ribs I used a little Carolina Treet as glue and then some Little Louies and Obie-Cues..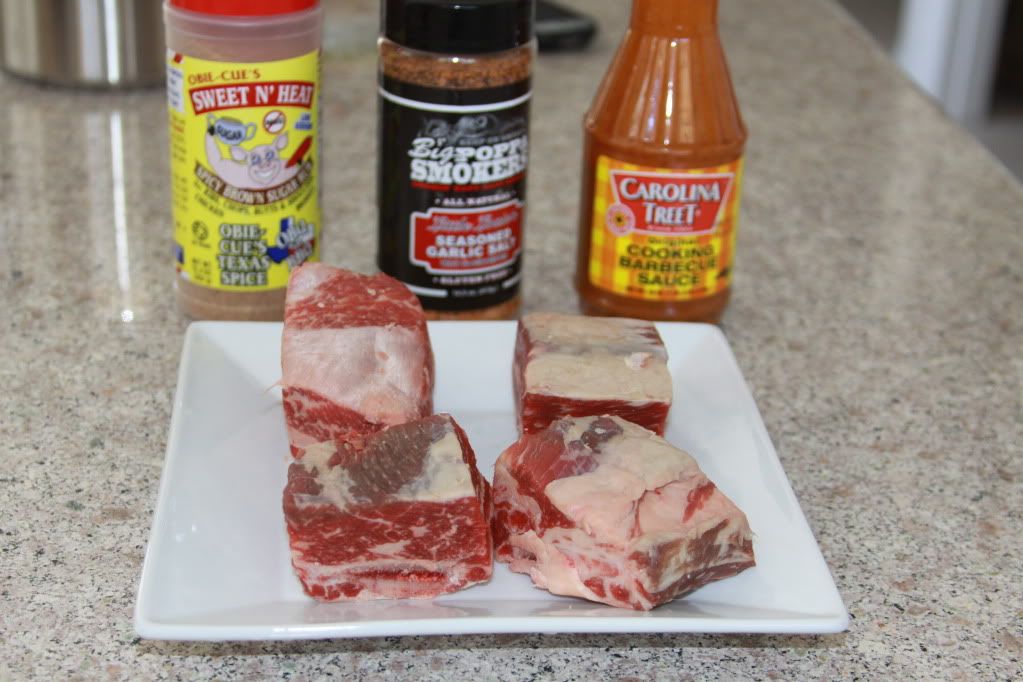 I pulled the Roast when it hit about 155 and let it rest I also pulled the Short Ribs at the same time...They where at about 183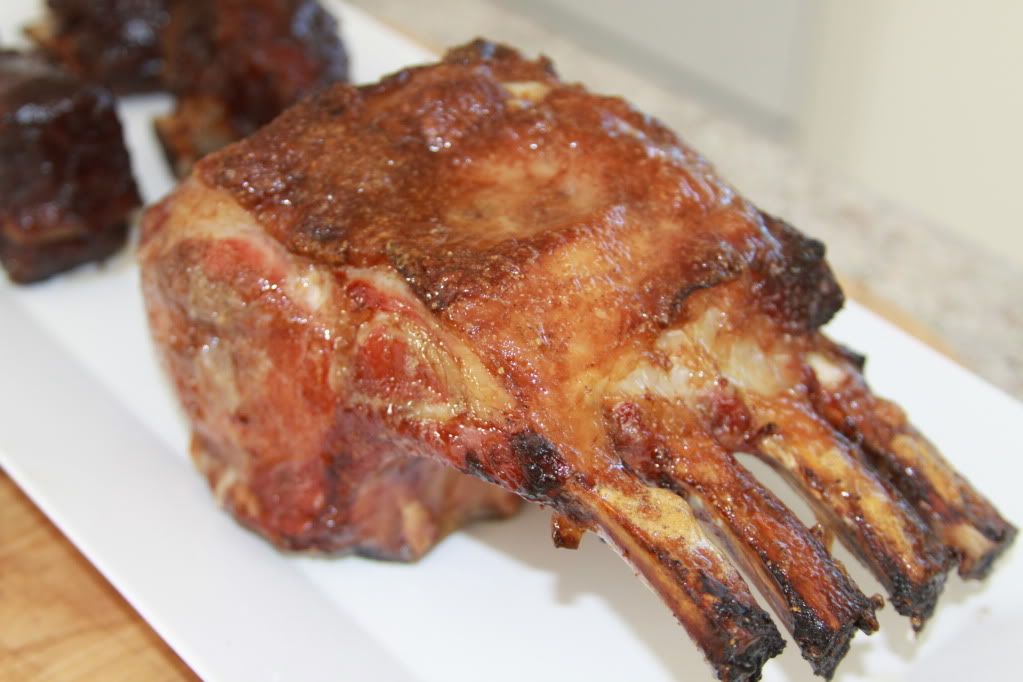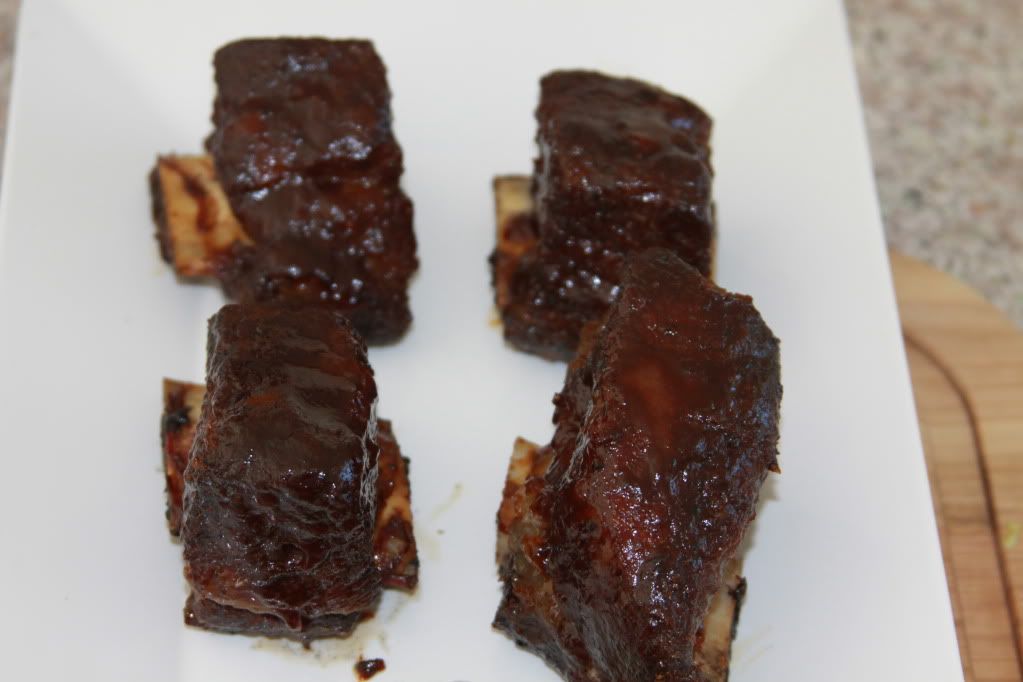 Plated with some Roasted Yukons and a Salad(not shown)..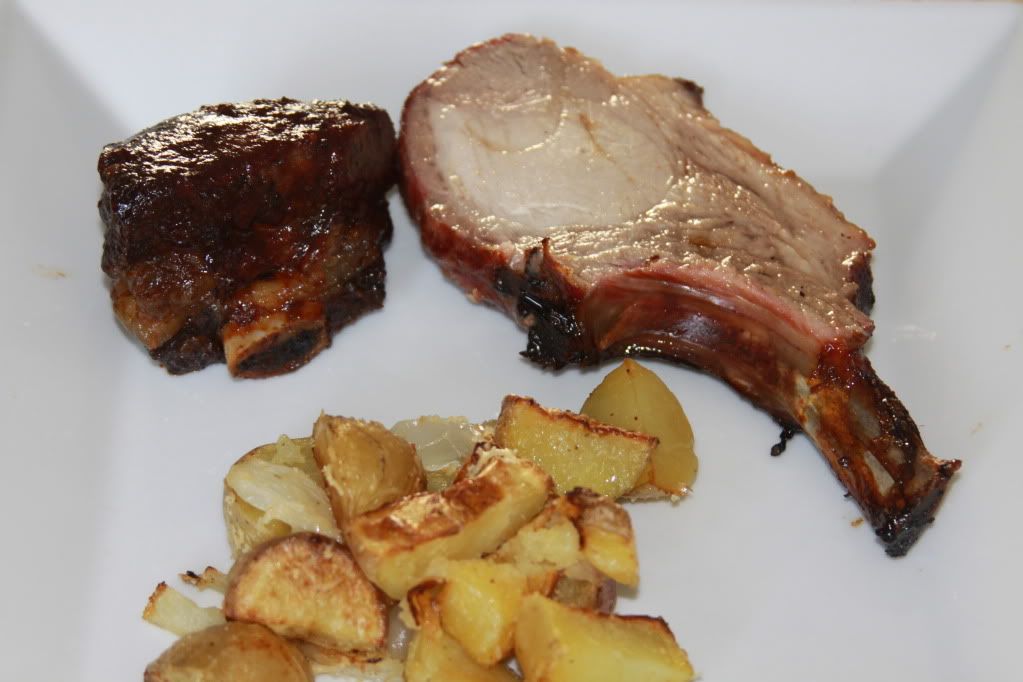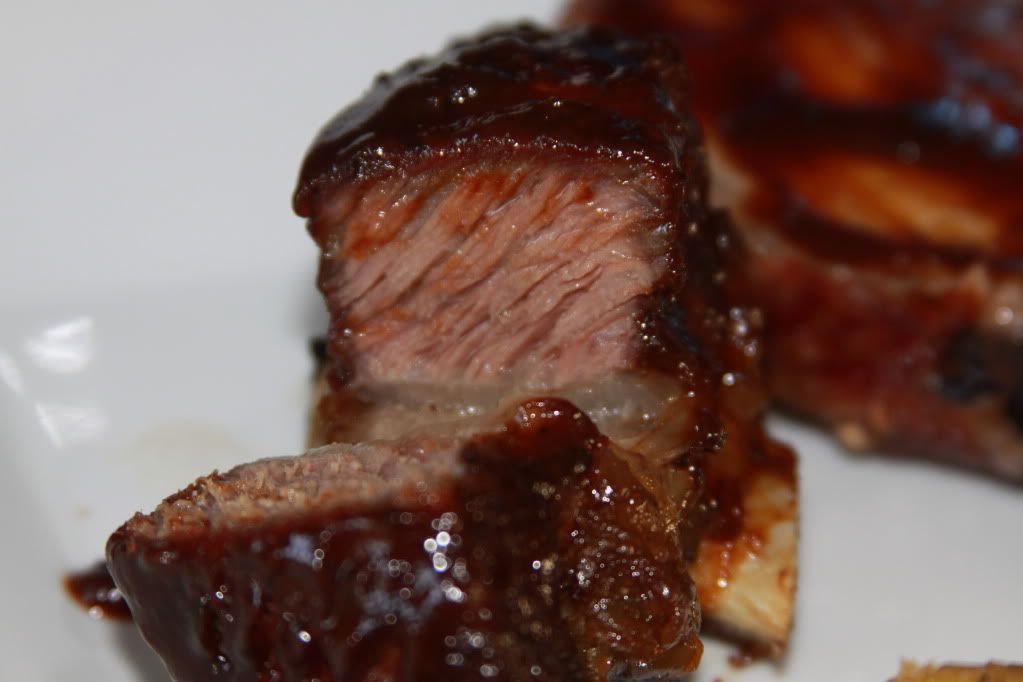 We LOVED it!! Cant wait to do this one again!!